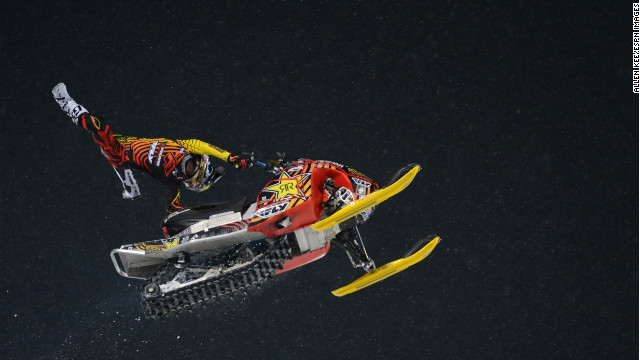 CNN is reporting
sad news out of Aspen, Colo
.
Snowmobiler Caleb Moore died Thursday, a week after a crash that has raised new safety concerns about the X Games. He was 25 years old. ... Moore, a freestyle snowmobiler, was attempting a backflip at the Winter X Games in Aspen, Colorado, when he couldn't rotate his machine enough to land properly. The skis dug into the lip of the slope, bringing the 450-pound snowmobile crashing down on him. The vehicle slammed into Moore's head and chest.
What X Games athletes do is incredible. And incredibly dangerous. And as they push the envelope, adding more and more difficulty, the danger level keeps growing.
So it is no surprise that someone died. Unless the promoters prohibit some of the more perilous tricks, more X Games athletes are bound to die. It's the choice they make for thrills ... and in some cases for good money.