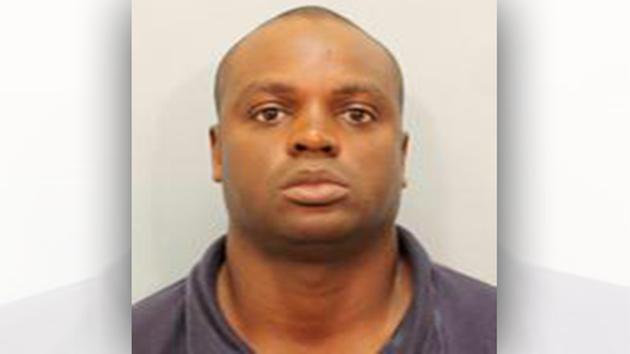 When a gunman assassinates a police officer for no gainful reason--not even to get away--there is likely some sort of psychiatric issue at play. Nonetheless, the murder of a white cop in Texas, Harris County Deputy Sheriff Darren Goforth, allegedly by a black man, Shannon Miles, suggests to me that the current atmosphere of race-based hatred being inflamed by the so-called Black Lives Matter movement is pushing psychotics to act.
I got the exact same feeling a couple of days ago when a crazy, paranoid reporter, who had been fired from several TV stations for incompetence, decided that it was white racism which was causing his life to spin out of control, and that led him to murder, on-air, two of his former colleagues at a TV station in Virginia. The killer was already insane. But the

Black Lives Matter movement

--which preaches that blacks are being targeted by racist whites, especially racist white cops, and that blacks need to fight back against this supposed assault on innocent blacks--is pushing some crazy people over the edge, leading them to do truly horrific things.
A man arrested Saturday in the shooting death of a sheriff's deputy at a Houston gas station Friday has been charged with capital murder, Harris County Sheriff Ron Hickman told reporters at a news conference Saturday evening. Shannon J. Miles, 30, was picked up for questioning early Saturday, Hickman said, according to a Reuters report. The sheriff said the suspect apparently targeted sheriff's Deputy Darren Goforth only because of his uniform. Goforth had stopped to fill up his patrol car at a suburban Houston gas station Friday night when a man approached from behind and "literally shot him to death," Hickman said. Goforth, 47, died after being shot several times in what Hickman described as "an unprovoked, execution-style killing of a police officer." ... Investigators said they believed Goforth was targeted for his uniform and described the working motive as "absolute madness." ... "At any point where the rhetoric ramps up to the point where calculated, cold-blooded assassination of police officers happen — this rhetoric has gotten out of control," Hickman said. "We've heard 'black lives matter,' 'all lives matter.' Well, cops' lives matter too. So why don't we just drop the qualifier, and just say 'lives matter,' and take that to the bank." ... Goforth is the 23rd officer to be shot and killed in the line of duty this year, according to the Officer Down Memorial Page, a nonprofit group that tracks line-of-duty fatalities.